CEWD's Board Approves Action To Increase Awareness of Energy Careers
With increasing concerns over the ability to attract a skilled, diverse energy workforce, CEWD's Board of Directors recently approved the creation of Power Your Possibility, Fuel Your Future, a multi-year, muti-million-dollar career awareness campaign to familiarize career ready adults, students, and their influencers about the vast array of opportunities in the energy sector. With expected hiring demands, low unemployment, talent competition from other sectors, and traditional retirements, questions about "where will all the people come from" are now C-Suite level priorities – especially as potential members of our future workforce are wooed by other sectors, competing for the same talent, and all trying to attract the best and brightest. Immediate industry action is required.
Help us make energy careers a priority focus for those looking for employment now and those who are still in the classroom, considering what career paths to explore. Help us show the dynamic, innovative, essential nature of the work we do and showcase the careers that exist in skilled trade roles, engineering and technical fields, IT and cyber, and even in office positions that support the business of energy.
The Power Your Possibility, Fuel Your Future campaign will be publicly announced at the end of 2023. CEWD is actively collecting pledges now from select organizations so that we can announce the campaign with the strength of early support behind it. Early supporters will receive tremendous recognition for their commitment.
Power Your Possibility, Fuel Your Future
THE CAMPAIGN WILL:
Build awareness for careers in energy, especially with communities of people under-represented in today's energy workforce.
Build awareness for the benefits careers in energy enable (e.g., lifestyle, financial opportunity, job security, important work, etc.).
Fuel the talent pipeline using a commitment to diversity and equity as guiding principles.
Increase pride and improve image within the industry.
OR, IN SHORT, THE CAMPAIGN WILL:
Increase interest in and applicants for energy careers
Increase the diversity of the industry's workforce
Increase positive perception of energy careers by students an their influencers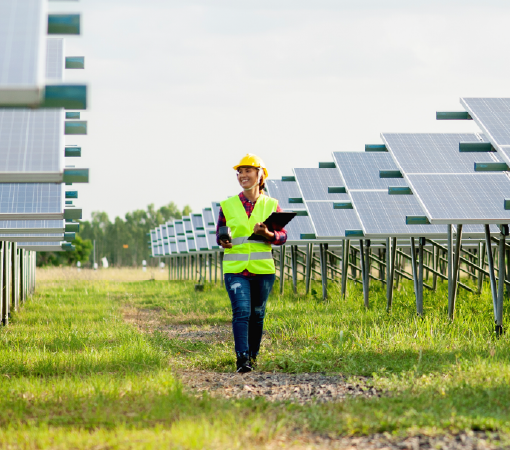 ABOUT CEWD
CEWD is a non-profit consortium of more than 120 energy companies, associations, unions, educational institutions, and government entities working in partnership to ensure a skilled, diverse workforce pipeline for the energy industry.