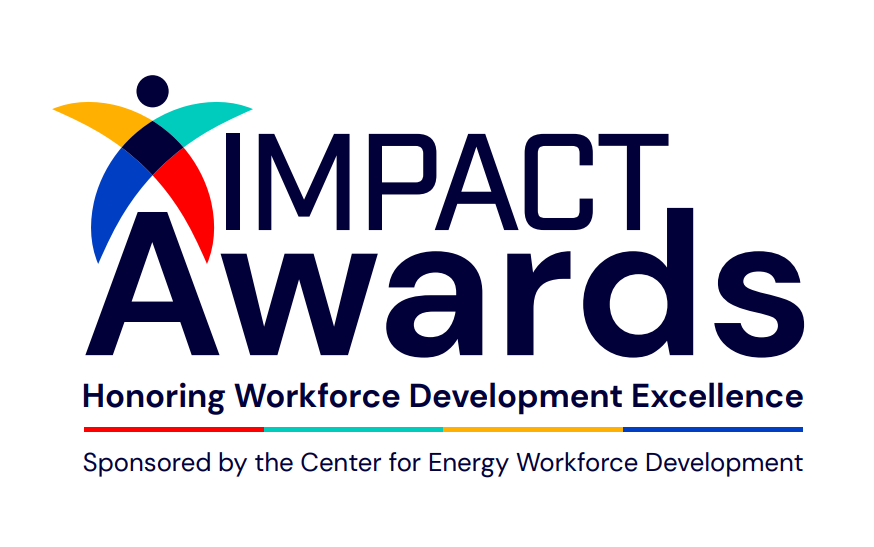 This award recognizes an individual who has shown extraordinary leadership in the workforce development arena. Creating meaningful change that will influence, mobilize, and energize a diverse, skilled talent pipeline.
Entries will be evaluated on demonstrated innovation, progress, and accomplishments within the nominee's company and/or community as well as leadership, mentorship, and stewardship for the industry and its professionals through support for local and regional workforce development activities, state workforce consortia, and/or CEWD initiatives.
2022 Workforce Champion Award Winners
Championing a Diverse and Skilled Workforce Pipeline
Workforce champions are true advocates and knowledgeable users of the initiative they're championing. They are members of the workforce who will spread the business mission messaging to others, living and breathing the company's employee philosophies and diversity, equity and inclusion initiatives.
The Center for Energy Workforce Development's Workforce Champion Award celebrates individuals who have shown extraordinary leadership in workforce development by creating meaningful change to influence, mobilize and energize a diverse and skilled talent pipeline.
The 2022 honorees have demonstrated innovation, progress and accomplishments within their companies and communities, as well as leadership, mentorship and stewardship for the industry and its professionals.
Click the company logos below to read more
2022 Workforce Champion Award

A Workforce Champion With 'Visionary Leadership'
With more than 35 years of experience, Jeff Peoples has shown extraordinary leadership as a workforce champion in creating meaningful change at Alabama Power, the utility industry and the community, according to Tom McNeal, Alabama Power's workforce development manager.
Peoples served as the Executive Vice President of Customer and Employee Services at Alabama Power when he received the Center for Energy Workforce Development's 2022 Workforce Champion Award. Peoples oversaw human resources, labor relations, workforce development, technical training, safety, economic development, marketing, customer operations and community relations. Today, he is Chairman, President and Chief Executive Officer of Alabama Power.
Industry demand and community needs led Peoples to launch several cutting-edge workforce development partnerships over the years.
In 2010, with the need to hire instrumentation and control (I&C) technicians at the company's generating plants in a tight labor market and the absence of training programs in the Southeast, Peoples worked with community college leaders in Georgia, Alabama and Mississippi to establish I&C Academies. Creating mutually beneficial partnerships, he established these state-of-the-art training centers to prepare entry-level talent for the Southern Company system, other utility companies and contractors. The programs also provided locations to train Southern Company's current workforce. Since the first graduating class in 2011, hiring rates across all four schools has averaged 92 percent.
Then in 2019, Peoples envisioned the Pre-Apprentice Lineworker Training Program to address a need to diversify hiring and get new lineworkers onto crews more quickly once employed. Working with the Alabama Community College System, four programs have been established in the state's major metro areas: Birmingham (Jefferson State, Lawson State), Mobile (Bishop State) and Montgomery (Trenholm State). These 10-week programs teach basic electrical theory, hand tool usage, working aloft, OSHA 10, CPR/first aid, and the opportunity to earn a CDL license. Through Peoples' vision, these educational partnerships provide a diverse, skilled pipeline of entry-level talent to support hiring needs in the energy industry. Since the first graduating class in March of 2020, the program has graduated a total of 211 students from 16 classes across the four community colleges – 45 percent minority, 55 percent non-minority. The program has a 96 percent graduation rate and a 93 percent job placement rate, with graduates obtaining employment from one of the many utility partners. 89 of the graduates have been hired by Alabama Power in the entry-level utility assistant role, with 43 percent minority and 57 percent non-minority.
Peoples was also a founding member of Alabama Power's Council on Culture and Inclusion (CCI), which focuses on strengthening the workplace environment of inclusion, respect and fairness, while leveraging the diverse talents of all employees.
Through the work of the CCI, the company has expanded its policies and benefits to be considerate of the needs of numerous employee groups, including veterans. Alabama Power actively recruits veterans, service members and their spouses, and the company partners with military transition centers across the country. He's been instrumental in developing Southern Company's partnership with Helmets to Hardhats, a nonprofit program led by NABTU (North America's Building Trades Unions) that connects, mentors and counsels National Guard, Reserve, retired and transitioning active-duty military service members with skilled training and quality career opportunities that directly supports new build, retrofits and outages for the utility industry.
As a result, in 2022, the Southern Company system was recognized nationally as a Top Company for Veterans by DiversityInc, ranked a No. 1 Best for Vets Employer by Military Times, and a Top 50 Military Friendly Employer and Military Spouse Employer by GI Jobs.
In addition, Peoples serves as executive sponsor for Alabama Power's Historically Black Colleges and Universities (HBCU) Council. The council's strategy focuses on advancing recruitment, funding, student development and overall stewardship with these institutions. "Boasting strong programs in business, engineering, science and other disciplines, Alabama HBCUs produce top talent, and Alabama Power is committed to supporting them, collaborating on programs and initiatives, and helping create career opportunities," McNeal explains.
Working alongside the North Americas Building Trades Unions (NABTU), Peoples has also helped accelerate the growth of Apprenticeship Readiness Programs (ARPs) in the Southeast. ARPs give hands-on training and educational services that introduce union crafts and the construction industry before students select a specific career trade.
Recruitment for ARPs is focused on reaching historically underrepresented communities, including people of color, women and transitioning veterans. In recent years, these training programs have increased in the Southeast, especially within the Southern Company service territory.
"Peoples believes that we are better together, and with collaboration, we can impact the industry, our citizens and our workforce," McNeal shares. "Peoples provides visionary leadership – adapting and implementing new approaches to solve problems that become industry-leading best practices. His leadership includes the constant development and mentorship of others, requiring accountability for results, while maintaining a spirit of humility, remembering those who invested in him to get him to where he is today."

Creating Career Pathways and Pipelines for Youth and Work-Ready Adults in Baltimore
As Baltimore Gas & Electric's Workforce Development Manager, Kristen Bucher has been instrumental in advancing the company's initiative to better reflect its community by creating internal and external career pathways and pipelines for youth and work-ready adults.
The Baltimore Gas & Electric's high school internship is one program that helps meet this objective. The company partnered with vocational schools that have regional career technology education (CTE) pathways to find candidates for the internship, which provides a paid, hands-on, six-week summer experience for students pursuing a technical trade in automotive technology, electrical, engineering, carpentry, computer-aided design and drafting (CADD), construction, plumbing and welding. The intensive professional development and team-building activities included in the internship include Construction and Skilled Trades Test (CAST) prep and a hands-on work assignment alongside Baltimore Gas & Electric's field teams.
Since 2016, nearly 240 students have participated in this internship program, and 33 interns have been hired into full-time roles within Baltimore Gas & Electric's Fleet, Substation and Maintenance and Overhead Lines organizations. For summer 2023, BGE is preparing to welcome 45 interns in June!
"We know that schools alone are unable to provide the on-the-job skills training that CTE students need, and Kristen has created the exposure activities that are fundamental to a student's ability to be job ready," shares Tanya Terrell, Director of Corporate Community Impact at Baltimore Gas & Electric.
Bucher didn't let the COVID-19 pandemic stop her from continuing this goal; she adapted the high school internship program to a virtual model in 2020 and 2021. 2021 saw the highest number of interns with 66 students. During the program, interns participated in similar professional development sessions, met with company senior leadership, prepared for CAST, participated in virtual volunteer events, and completed marketing videos that highlighted their internship experiences. To remove technology barriers, each intern received a Chromebook, hotspot and headphones, which they kept at the end of the internship to use for their coming school year.
Bucher uses a systemic approach to address the challenges that job-seekers face, Terrell explains. For instance, the Baltimore Gas & Electric Workforce Collaborative, in partnership with Civic Works, a local non-profit, is an intensive two-month job training program focused on under-employed or unemployed adults who are interested in pursuing a career within the utility industry. Participants receive job training, case management services and are connected to a network of potential employers during the eight-week program. Launched in October 2019, the program has three key impacts:
Providing access to sustainable career opportunities to individuals from historically marginalized communities that could lead to increased financial stability and, ultimately, positive local economic impact.
Ensuring a continuous talent pipeline to support Baltimore Gas & Electric infrastructure commitments.
Increasing Baltimore Gas & Electric's exposure as a committed community partner.
Under Bucher's leadership, the program graduated its 200th participant in May 2023. To date, 97%of participants were either unemployed or underemployed when they enrolled in the program and now earn an average annual salary of $35,000 and a maximum annual salary of $58,000.
Bucher is also engaged with the Maryland Chamber of Commerce as an active partner for the Teacher Externships Program which places CTE teachers in experiential educational opportunities with Baltimore Gas & Electric. The Chamber's Teacher Externship Program is a four-week summer program that bridges the gap between businesses and educators by pairing high school teachers with top businesses that provide hands-on experience in industries related to the subjects they teach. Teachers then bring this knowledge back to the classroom, where they can empower their students with the essential information and skills they need to begin a lucrative career path. Teacher externs receive a stipend from the Maryland Chamber Foundation for their work and gain invaluable experiences and perspectives that they can share with their students through field trips, enhanced lesson plans and classroom activities.
"Kristen has provided invaluable support to the teacher externs at Baltimore Gas & Electric who are now better equipped to guide their CTE students to a career in energy," Terrell says.
Upon winning the Center for Energy Workforce Development's 2022 Workforce Champion Award, Terrell adds: "Kristen operationalizes BGE's workforce programs through a lens of equity and inclusion which is ever present in our values and work at the company. The holistic and integrated approach Kristen takes while leading Baltimore Gas & Electric's workforce development team profoundly impacts the communities we serve."
Establishing a Strong Foundation and Roadmap for Workforce Success
When Diana Sharpe began building out the workforce development department at ComEd a few years ago, her mission was to make sure the company was making meaningful change for others. Including opening opportunities and exposing members of its most underserved communities to jobs and economic growth.
"Diana led the work with a vision of ensuring ComEd was looking strategically at the way it approached the attraction, education, development and retention of both the workforce we want and the workforce we have," explains Tanika Davis, Director of Workforce Development at Exelon Corp.
Under the leadership of Sharpe, Vice President of Large Customer Services and Vice President of Economic and Workforce Development, ComEd's workforce development department expanded their team, programs and outreach to support its workforce goals, including building talent pipelines, removing barriers to employment, growing partnerships with workforce advocates and hiring local, diverse talent.
The team operated its workforce development programs while launching new programs with partner agencies that continued the company's efforts to train the workforce of tomorrow, while providing new and equitable opportunities to ComEd's communities today. Additionally, the ComEd Future of Energy Scholarship was established to provide students scholarships to use toward college tuition and related expenses.
Sharpe has overseen the creation of programs that have placed hundreds of diverse job seekers in entry-level jobs in the construction industry. Some of these notable, signature ComEd workforce development programs include:
CONSTRUCT Infrastructure Academy is ComEd's hallmark workforce development program. In 2021, there were 92 graduates, 73 percent of which became employed. In 2022, there were 68 graduates – 96 percent people of color, and 45 percent women. Nearly 50 percent are employed.
FEJA Solar Pipeline & Craft Apprenticeships provided 320 participants with job training focused on solar careers.
Youth Ambassadors is a summer program with After School Matters; 105 students are enrolled with education focused on renewable energy.
Chicago Builds is a two-year program with CPS focused on construction trade careers; 100 students learned about careers in the electrical industry.
Dawson Technical Institute is a four-month Overhead Electrical Line Worker certificate program through City College of Chicago.
CONSTRUCT Business Operations Academy is a training program that prepares and educates participants for entry-level roles within business operations that will increase their knowledge of project management and administrative roles.
Sharpe has been known to explain, "'If our goal is to build a better community, it must start by investing in people, investing in infrastructure and building a system that supports the growth and development of businesses,'" Davis says. "That is how economies will grow. And that is how communities will thrive."
Her commitment to furthering a diverse and capable workforce has set the standard for the company's In 2023, ComEd launched a bold three-year hiring plan to add 500 entry-level positions to meet the demands of the clean energy transition in Illinois. For these roles, ComEd is focused on ensuring that the workforce reflects the diversity of the communities it serves by encouraging women and minorities – those traditionally underrepresented in skilled trades roles – to apply for these positions. Sharpe was instrumental in conceiving the idea and, along with her team and ComEd leadership, getting the plan off the ground.
To prepare applicants for success in the program, ComEd offers a wide range of free career prep resources and clinics. Climb Clinics, hosted by ComEd, prepares candidates for the unique rigors of work in the field, which includes repairing and maintaining utility lines and infrastructure on a 24-hours-a-day/seven-days-a-week basis.
To meet candidates where they are, Sharpe and her team lead the expansion of Climb Clinic sessions to weekends and added additional workshops on interview training and preparing for the Construction and Skilled Trade Test (CAST). In August 2022, ComEd piloted its first-ever all-female Climb Clinic – part of an effort to remove stereotypes and create broader opportunities for women to enter the field.
"DEI is a passion of mine," Sharpe says. "I know firsthand how it feels to not belong or to not have all the resources you need. I've worked to make sure we have platforms to have open conversations in the company and to provide development opportunities for our employees that enhance their career trajectory and allows them to invest in the communities we serve."
Offering advice to other energy companies that want to drive workforce development initiatives, Sharpe suggests they "assess what the industry and your region needs most and tailor your program to that. Don't be afraid to change the curriculum as the needs of your organization, the community and the region change. Find good partners who are invested and accountable to that goal. And don't underestimate the value of having a good assessment/intake process for participants who want to come into the program. Their commitment will directly correlate to the program's success."
Sharpe says her "heart smiled" at receiving the Center for Energy Workforce Development's 2022 Workforce Champion Award. "When I began building out the workforce development department a few years ago, my mission was to make sure we were making meaningful change for others, opening up opportunities and exposing members of our most underserved communities to jobs and economic growth," she says. "This award says we are making headway. And while there's still a lot to do, we have established a strong foundation and roadmap to achieve those goals."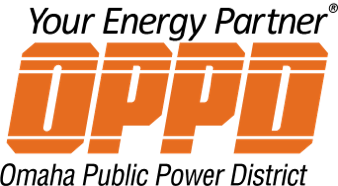 When Personal Values Align with Workforce Values
Joyce Cooper believes her values align with the values of the Omaha Public Power District (OPPD) – one of these values being, "We care about one another."
How does the director of diversity and inclusion at OPPD become an example of this value for her peers? By cultivating people to reach their potential.
For instance, as managing director of INROADS Nebraska/Western Iowa, an organization that recruits and trains high potential minority students for careers in business and industry and prepares them for corporate and community leadership, Cooper recruited and mentored college students who had the goal to work in corporate America. Over an eight-year period, she provided talent to 23 employers, and 95 percent of INROADS graduates converted to full-time positions at the companies where they interned.
"Today, I see students I worked with 16 years ago in positions of influence, like in city government and to know I had a small part in helping them launch their careers in corporate American and make a difference in their communities and government is rewarding," Cooper says.
Cooper believes collaboration drives successful workforce efforts. When she has a vision for a potential workforce project, "I work to persuade the right people to get behind it," she says. "I go to our president and CEO and vice president of human capital and talk about why I think we should partner with an organization and what impact OPPD can have. I bring solutions to them for problems they are trying to solve. And in our conversations, they can see other things I can't, and we can talk about resources and develop a joint vision. That collaboration has been the success of some of the things we've been able to implement."
Through her 16 years at OPPD, Cooper has worked on many collaborative projects, including the following highlights.  
She started the Career Connections mentoring program that engaged 400 employees from the executive levels with front-line employees.

She brought The Gathering to OPPD in the fall of 2018 to enhance the experiences of professionals of color and professional women in cohorts for professional and personal growth. Approximately 156 women and professionals of color have participated in personal and professional development and formed communities of support since its inception.

She was influential in getting 200 leaders to participate in White Men as Full Diversity Partners and Fully Diversity Partner immersive labs to cultivate eight critical leadership skills from courage to managing difficult conversations to being an agent of change.
She oversees and guides 12 employee resource groups (ERGs) and communities of practice (CoP) at OPPD. Currently, 42 percent of the OPPD employees belong to an ERG or CoP. She even co-chaired a city-wide ERG training for seven companies and nearly 80 people to raise the level of effectiveness of all the company's ERGs.
At monthly Leadership Council meetings, Cooper meets with the president and president elect to teach them leadership skills.
"Nothing I've done I did alone," Cooper shares. "The key to getting big work done is building partnerships and collaborations so everyone is working toward a common goal."
Leadership is also a key part of being a workforce champion, Cooper says.
In 2014, Cooper took the lead in establishing the Nebraska Energy Workforce Development Council, pulling together the major utilities and educational institutions and serving as the chair for the consortium for two years.
Cooper also launched the Careers in Energy Collaboration with NEWC and the Omaha Public Schools and other districts serving 200 middle and high school boys and girls.
And Cooper has served on the Center for Energy Workforce Development's Workforce Development Executive Council for the last four to five years, the DEI Community of Practice for five years, as well as the committee for the DE&I Roadmap for Change.
Since 2021, she led the Large Public Power Council (LPPC) DE&I working group. "We meet monthly to share best practices and challenges," Cooper says. "The group has grown beyond just talking about the DE&I roadmap to forming networks of support. We lean on each other to drive the work we do with our organization's workforce."
As part of her work at OPPD, Cooper also partners with external organizations focused on attracting, developing and retaining workforces. LeadDIVERSITY was established in Omaha in 2019 through a collaboration with OPPD, Inclusive Communities, the Greater Omaha Chamber and the Business Ethics Alliance. The 10-month program takes leaders in Nebraska (and some outside of Nebraska) through an exploratory journey of inclusion, equity and diversity. Cohort 4 started in August tipping the scale to over 100 leaders, and Cooper served on the curriculum and selection committees.
Upon receiving the Center for Energy Workforce Development's 2022 Workforce Champion Award for her efforts, Cooper says, "It's humbling and exciting to see the impact that can be made in individuals, companies and communities through vision and collaboration in my 16 years here."

Using Targeted Recruitment to Enroll Diverse Candidates
For the last eight years, Bruce Peterson has served as the Executive Director of the Minnesota State Energy Center of Excellence, which oversees all the energy-related curriculum within the Minnesota State Colleges and Universities system, and he currently serves as a special projects manager/executive on loan to Xcel Energy. During that time, he also served as chair of the Minnesota Energy Consortium.
In his role as chair, Peterson has moved the consortium into the future by making diversity in the energy sector in Minnesota a priority. He was instrumental in getting Xcel Energy, TCI solutions, and the state colleges and universities together to start the Legacy program. The priority of the Legacy program is to recruit diverse students into energy careers with a focus on lineworkers.
As a direct result of that program, the first students of color graduated from the lineworker program at Dakota County Technical College in the Twin Cities. So far, Xcel Energy has hired seven ethnically diverse lineworkers from that program and increased its population of black lineworkers from two to seven. Several other Legacy students were hired into various positions within Xcel Energy.
Though this was progress, this wasn't enough for Peterson. When Xcel approached him about staring its own lineworker program to focus on diversity, Peterson put his retirement on hold and approached Dakota County Technical College about supporting this request. This resulted in Peterson working for Xcel Energy as an executive on loan from the college to help start the Energy Careers Academy (ECA).
To accomplish this project, Peterson identified a college partner, designed curriculum, identified equipment needs and ordered equipment and supplies, recruited instructors, coached and mentored new instructors and participated in student recruiting events and information sessions. This Energy Careers Academy launched successfully in August 2022, and the team is expanding the academy's offerings by starting a Gas Utility construction program in August 2023.
"By establishing the Energy Careers Academy program, we are now preparing college graduates who have the skills to enter the workforce," Peterson says. "With our targeted recruitment, we will continue to enroll diverse candidates and, as a result, produce diverse technicians who will fill industry positions in the future."
"None of this would have occurred without Bruce," says MJ Horner, Senior Director, Talent Strategy and Transformation, Xcel Energy. "His endurance and desire to see these programs come to life set the bar for both our educational system in Minnesota, as well as our energy industry. With his work, he is contributing to an actual change in the demographics of the available workforce with the skills needed to obtain jobs in the energy industry in Minnesota."
Workforce champions make these efforts possible because "the energy industry is largely invisible to most people," Peterson says. "We all use the products, but we tend to take them for granted as always being there when we need them, and rarely do we consider where that resource is coming from and what it takes to get there. A key element for the work of the energy industry is continued education of the public that we will continue to need new people entering the workforce to continue to supply that reliable product and service for the future of our community. Extending these education opportunities to schools and younger folks will be the key to changing the understanding of the industry and sharing the incredible career opportunities that will continue for the foreseeable future right in our own backyards."
How can other energy companies expand their workforce diversity? "Pick out a target goal you are seeking to achieve and then align your efforts to get there," Peterson advises. "Look for other models in other states that have done similar activities and learn from them where the pitfalls and successes have been. Identify what pieces you believe you can implement short term to move your initiative forward and keep seeking the next steps. Biggest key is to find interested partners who are willing to commit time and resources to reach the common goals."
Upon receiving the Center for Energy Workforce Development's 2022 Workforce Champion Award, Peterson says, "This award is recognition of many years of hard work by many people. I am proud to have been so engaged in this work and able to see it to fruition."
2021 Workforce Champion Award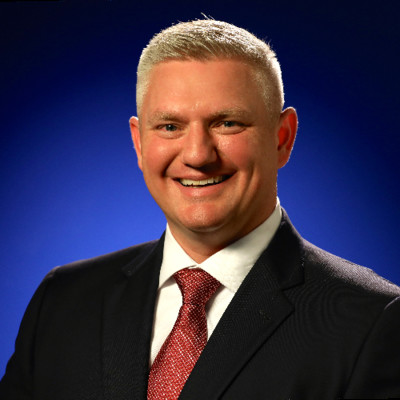 Matt Kellam,  Recruitment Program Coordinator
Dominion Energy 
2020 Workforce Champion Award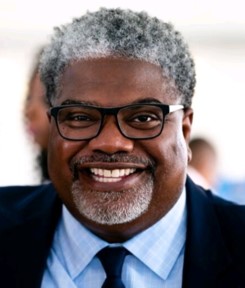 Robert Matthews, Vice President of Workforce Development
Utilities Chief of Staff, Excelon