Chairman's Award for Workforce Development Leadership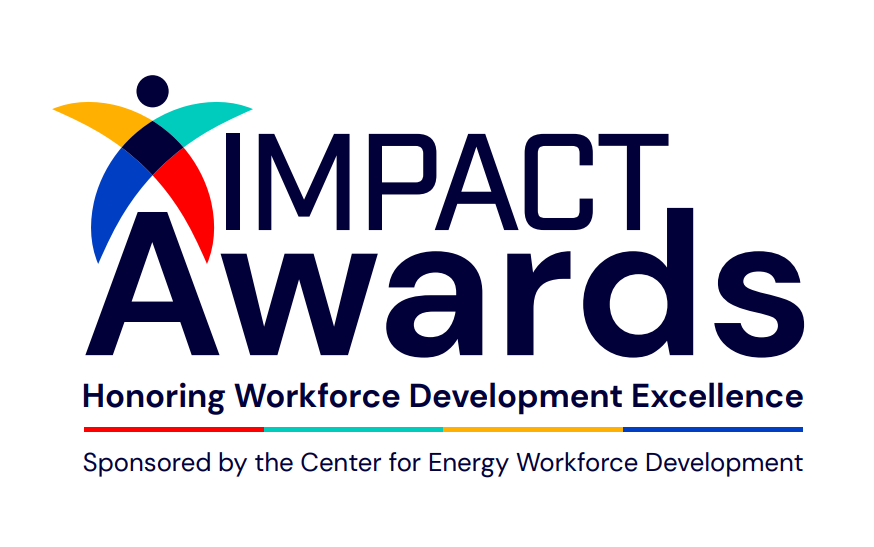 This award, CEWD's highest honor, recognizes a company for excellence in general workforce development leadership. Entries will be evaluated against CEWD's workforce development priorities:
Promotion of 21st Century Careers in Energy
Achievements toward Diversity, Equity, and Inclusion goals
Innovation in approaches to training and upskilling, and
Enhancement to office culture and operations to attract and retain a skilled, diverse workforce
Entries will be evaluated on demonstrated excellence in the areas of collaboration, commitment, innovation, leadership and learning in the advancement of the CEWD goals. CEWD may honor more than one company to ensure organizations of different sizes are appropriately recognized for their actions.
2022
Chairman's Award for Workforce Development Leadership
Inside the Companies That Earned Workforce Development's Highest Honor
When it comes to the highest honor an energy company can receive for excellence in workforce development leadership, the Center for Energy Workforce Development's Chairman's Award is it.
A  company must demonstrate excellence in promoting 21st Century Careers in Energy, show achievements toward diversity, equity and inclusion goals, prove innovation in how it approaches training and upskilling, and exhibit enhancements to office culture and operations to attract and retain a skilled and diverse workforce.
These three companies have the commitment in each of these areas that earned them the honor in 2022.
Click the company logos below to read more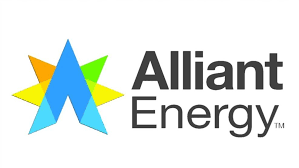 Serving Customers and Building Stronger Communities at Alliant Energy
At Alliant Energy, "we believe our workforce development priorities should complement our company's purpose, which is to 'serve customers and build stronger communities,'" explains Lauren Gumbel, early talent program manager, Alliant Energy.
Therefore, the company's purpose is a solid focus on what its workforce should look like and how it can attract and retain great talent.
Starting early by working with middle schools, high schools, technical programs and colleges and community colleges is important. To target these groups, the company offers a wide variety of programs, including youth apprenticeships and internships. Most of these opportunities are in partnership with local and national unions.
An example is Alliant Energy's online high school program that leads to paid summer internships. "This innovative program was specifically designed to give students a true overview and an insider's look at the energy/utility industry and what skills are needed for technical careers and technical career pathways and opportunities," Gumbel says.
"Summer high school internships let the student 'try on' the energy career," she continues. "This allows us to continue building relationships with students while identifying early talent."
Alliant Energy also sends out quarterly emails to more than 100 community partners, including nonprofits, local government and schools, filled with job opportunities for diverse, local talent.
"Success comes in finding the right 'fit' – that student interested in energy careers that has the drive and potential to succeed in the energy/utility industry," Gumbel says.
Once employees are on board, the company provides reskill and upskill opportunities through its talent development team.
When it comes to diversity, equity and inclusion, Alliant Energy has enjoyed five years in a row of a perfect score on the Corporate Equality Index – the premier benchmarking survey and report on LGBTQ+ workplace equality, administered by the Human Rights Campaign Foundation. The index evaluates a company's non-discrimination workplace protections, domestic partner benefits, transgender-inclusive health care benefits, competency programs and public engagement with the LGBTQ+ community.
Alliant Energy has six Employee Resource Groups (Equality Alliance, Evolving Professionals Connection, Multicultural Network, Sustainability Squad, Veterans' Alliance and Women's Network) that give all employees a chance to grow professionally, network, build community relationships and socialize with other employees.
"Alliant Energy's culture focuses on everyone being comfortable in bringing their own best self to work, every day," Gumbel says. "We recognize that people want to work where they feel welcome and valued and where differences are strengths. As a company, it's important to promote that sense of belonging and employee value."
In 2022, the company's employees, retirees, company and Foundation contributed $12.1 million to more than 1,300 organizations. Two years in a row, Alliant Energy has been named to Newsweek's list of America's Most Trustworthy Companies. And five years in a row, the company has been named to Forbes' list of America's Best Midsize Employers.
It's no wonder Alliant Energy's efforts have garnered it the 2022 CEWD Chairman's Award for Workforce Development Leadership. As Gumbel says, "This award is very important to Alliant Energy because it recognizes our focus on key initiatives within our company, all while representing the communities we serve."

It's The Right Thing to Do at Exelon
At Exelon, workforce development is a part of the company's core.
"When we do this work, we do it because it's inextricably part of who we are as a company: We're helping to grow the energy workforce of the future who will innovate to help us serve customers and solve problems we don't even know exist today," explains Tanika Davis,
director of workforce development at Exelon Corp. "But, more importantly, we do it because we believe addressing economic inequalities and enhancing prosperity in the areas we serve is the right thing to do."
In fact, "even if no one noticed the good work our teams are doing – in partnership with our communities – we would continue to do it," she adds. "It's that important."
Exelon's workforce development strategy focuses on four pillars.
Ignite STEM in young minds. The company utilizes the Center for Energy Workforce Development's Get Into Energy and National Energy Educational Network portals, which offer youth the opportunity to explore energy careers through quizzes and profiles.
Eliminate and reduce barriers to economic empowerment. For instance, to help prepare HBCU students for rewarding energy careers, Exelon launched a $3 million HBCU Corporate Scholars program in 2022. It includes $2.4 million in scholarships, internship experiences and early career readiness training for 24 freshmen attending historically Black colleges and universities. Launched in partnership with the United Negro College Fund, each student receives $25,000 of need-based aid per year for four years – a total of up to $100,000.
Equip work-ready adults and youth for family-supporting careers. Since 2019, Exelon workforce development has helped more than 1,400 people obtain family-supporting jobs. And by the end of 2022, Exelon spent $16 million to support more than 80 different workforce development programs across its six utilities and corporate offices, reaching more than 5,000 participants.
 Encourage and engineer new ideas in workforce development. For instance, Exelon has hosted a STEM Leadership Academy, designed to inspire and equip the next generation of climate leaders. The three, week-long summer curriculum for 10th and 11th grade girls features hands-on activities centered on climate action to encourage young women to pursue careers in science, technology, engineering and math. Each year, the company holds four annual STEM Leadership Academies for more than 180 female high school students across our service areas.  
When it comes to diversity, equity and inclusion, Exelon is also driving change. Currently, nearly 40 percent of Exelon's workforce identifies as people of color, and they make up almost 36 percent of employees in management positions. Nearly 28 percent of Exelon's workforce are women, and more than 30 percent of Exelon's management is made up of women.
"Exelon prides itself on creating a work environment where all employees are encouraged and feel safe to bring their whole selves to work," Davis says. "To ensure that happens, we are engaging with employees to drive an improved culture of accountability for DEI."
The company's 10 employee resource groups play a role in this. They have goals to develop programming to educate employees regarding issues those communities face, while also embracing their cultures.
In addition, Exelon has three targeted leadership development councils: African American, Pan-Asian and Latinx. Their goals are to create and drive strategies to address systemic equity issues and advocate for the development and sponsorship of future senior leaders. Employee engagement, advancement and retention are integral to each council's strategies and programming.
In 2022, the company launched the "How Women Rise" Leadership Development Program, a pilot initiative that focuses on habits that often hold women back in their careers and provides meaningful insights and practical tools to help women mitigate these habits so they can rise and progress in their careers.
And these efforts extend to the community. Exelon, in partnership with the Exelon Foundation, created a $36 million Racial Equity Capital Fund to help minority businesses grow and create jobs in underserved and under-resourced communities.
All of these initiatives have led to increased participation in open and honest dialogues with company leadership regarding racial inequities and social injustice topics. "We embrace diversity and ensure an equitable and inclusive culture as we innovate, grow and meet the dynamic needs of our employees, customers and community," Davis says. "It is with this ongoing commitment that we continue to value the diversity of our employees and respect the different perspectives they bring to the table. "We consider ourselves a pioneer in this work. As we're learning from others in this space, we also want to share what we've learned with others, because we know the challenges of economic inequities in our communities are too big for us to tackle alone," Davis says. "It really will take all of us."
Receiving the Center for Energy Workforce Development's 2022 Chairman's Award "only validates for us that we are on the right path in lockstep with thought-leaders and other energy peers who believe in bringing about economic empowerment in our communities," Davis explains.
"Exelon is committed to impacting individuals, businesses, communities – and our world," Davis adds. "And we need more companies in energy to be all-in to help bring about change. With its wide range of family-sustaining jobs in fuels, electric power generation, transmission, distribution and storage, energy efficiency, alternative energy, cyber security, data analytics, innovation, customer experience and fleet electrification, our industry should, can and must be a strategic disruptor to economic inequities in underserved communities."

Discovering New Talent Pools at MidAmerican
By many accounts, the energy industry will need to hire approximately 500,000 new employees over the next 10 years – this is a fact MidAmerican Energy Company doesn't take for granted.
Since employees in their first 10 years have a median tenure of approximately three years on the job compared to retiring workers who have an average of 10 years on the job, the modern, interactive training technologies MidAmerican is implementing are proving valuable in supporting a younger, higher-turnover workforce.
One particular program is the partnership between MidAmerican, Des Moines Area Community College and Index AR Solutions that puts MidAmerican's digital Line Mechanic Apprentice Program directly into the community college setting, giving students the opportunity to earn a Utility Technology Associate's Degree. The program launched in August 2022 and is expected to create a new talent pool trained to an industry standard, while potentially accelerating DE&I hiring goals.
MidAmerican also participates in Build My Future, an annual conference that exposes thousands of Iowa high school students to career opportunities in various skilled trades. In 2021, MidAmerican launched its inaugural high school internship program that allows students from Des Moines area high schools to participate in a nine-week paid internship in different areas of the business.
Diversity, Equity and Inclusion is also important at MidAmerican. "It means transforming workplaces to increase collaboration and strengthen critical skills among employees," explains Chelsea McCracken, vice president, safety, training and development, MidAmerican Energy Co. "It means offering new employee networking groups like VETRN, BEAUTIE, InspirAsian, Energized Women and the PRIDE Connection, so employees can connect and share new ideas and perspectives."
It also means living and breathing a safety culture by continuing to invest in the tools and training that will keep employees out of harm's way and using human performance improvement techniques to reduce risks. To do this, the company has developed and implemented safety recordkeeping, database and dashboard applications used by field workers and senior management to analyze important safety metrics.
"MidAmerican is committed to maintaining a diverse, equitable and inclusive workplace that enhances the communities in which its employees live and work," McCracken says. "The company strives for a work culture where all ideas are heard and valued. The goal is that all employees bring their whole selves – with unique experiences and talents – to work to serve customers in the best way possible."
To better train its workforce, MidAmerican is in the process of developing several large work process training visualization apps. The company wants to set the industry standard in training, operations and maintenance processes, which includes making all training materials available to all employees and providing a level of training experience consistency for both new and existing talent pools.
All of these programs, McCracken says, not only earned the company the CEWD's 2022 Chairman Award for Workforce Development Leadership but are also "allowing MidAmerican to attract new talent and retain current employees within the energy industry."
2021
Chairman's Award for Workforce Development Leadership

2020
Chairman's Award for Workforce Development Leadership