CEWD BESTOWS IMPACT AWARDS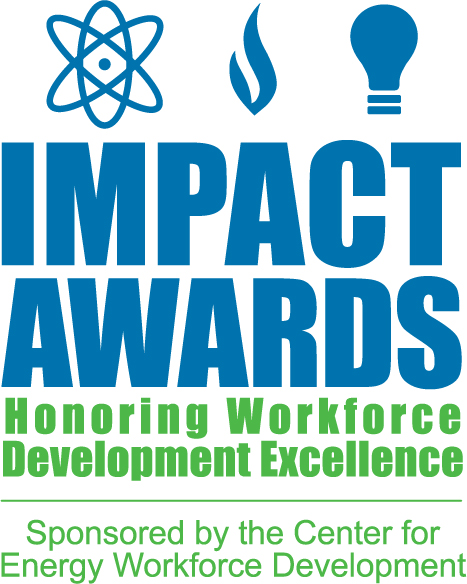 CEWD Presents 2021 Impact Awards for Workforce Development Excellence
During CEWD's Annual Workforce Development Summit, the organization's Chair, John Bruckner, and its Executive Director, Missy Henriksen, announced the recipients the 2021 Impact Awards, annual honors that recognize workforce development excellence in the energy industry.
Those selected as recipients of CEWD's 2021 Impact awards are: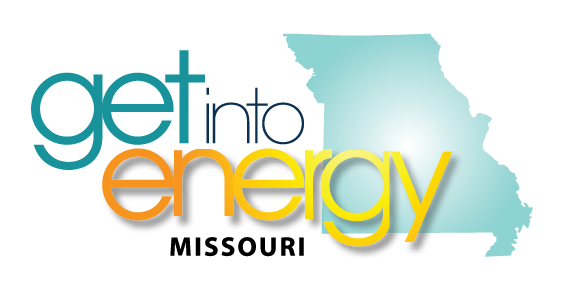 Consortia Game Changer Award
The 2021 Consortia Game Changer Award, which recognizes a state energy workforce consortia partner, was awarded to the Missouri Energy Workforce Consortium. The consortium was honored for tremendous efforts within the Show-Me-State to increase visibility of energy careers. They hosted an educational series, in partnership with their state Chamber of Commerce, to introduce educators and school administrators to careers in energy. They are encouraging educators to teach programs that help students explore careers in energy and they have increased the number of schools teaching the Energy Industry Fundamentals program. They have worked to build a dual credit line worker program giving eight students each year pole climbing experience, visits to the college, ride along visits, and an opportunity to observe the line worker's training. They look forward to building on the momentum they have created by building a new Power Generation Technology program with a state technical school and working with Boys and Girls Clubs to implement Energy Industry Fundamentals for students interested in completing the course for college credit.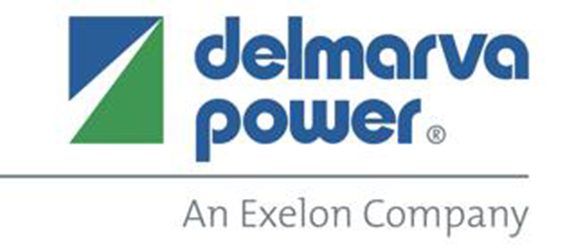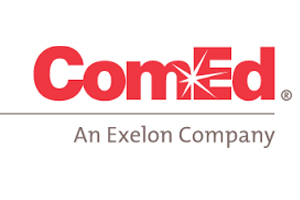 Community Partner Award
This award was created to recognize the vital role community partnerships play in the advancement of the CEWD mission to ensure our workforce represents the diverse communities we serve. Three companies were honored this year.
Delmarva Power, a Pepco Holdings company, was recognized for their Path to Success Program which supports the company's mission of creating economic equity within the communities they serve. The Path to Success is a partnership between Delmarva Power, the State of Delaware Social Services, Forum to Advance Minorities in Engineering (FAME, Inc.), Jobs for Delaware Graduates, Junior Achievement, and other local Community Based Organizations (CBO's) such as the Teen Warehouse and Latin American Community. The partners assist in providing program participants work ready skills, job entry assistance, and hands on work experience ultimately leading to careers in energy. The outcome of the program is 100% graduate job offers.
Nicor Gas was commended for their work to address the growing need for a qualified, skilled and diverse pool of candidates for entry-level natural gas utility roles. Nicor Gas and IBEW Local 19, in partnership with NPL and the Quad County Urban League, launched the Nicor Gas Career Academy in 2018, a free 6-week job readiness program which prepares participants for careers in the natural gas industry. The program includes 120 hours of professional- and employee-facilitated academy sessions which include classroom learning and field shadowing experiences concentrating on the skills necessary to be successful in various careers. As of September 2021, the program has graduated five cohorts of a total of 96 graduates, with more than 50% of the graduates receiving full-time roles with Nicor Gas or one of the partner companies. Recruiting and training diverse cohorts is a primary focus of the program.
ComEd was recognized for the strength of two of their community partnerships, with Chicago Builds and CONSTRUCT Infrastructure Academy. Chicago Builds, is a citywide, two-year off-campus construction training program for Chicago Public Schools juniors and seniors interested in pursuing a career in construction after graduating high school. Participating students receive technical training in Carpentry, Electricity, Heating and Cooling (HVAC), Welding, and General Construction. They have opportunities to earn industry-recognized certifications (OSHA 10 Construction), prepare for union entrance exams, and participate in paid work experiences during the 11th grade summer transition to Year 2 of the program.
In addition, ComEd has been busy with the CONSTRUCT Infrastructure Academy, which prepares local, diverse job seekers for entry-level careers in the energy, construction, and related-sectors. Since inception, the program has trained just shy of 700 Illinois residents with over 75% of the graduates employed as well as over 95% diverse residents. In 2021, a year when a pandemic uprooted in-person training and caused personal and financial stress on several participants, 92 participants graduated and 70% are working and earning averages wages between $17 and $30 per hour.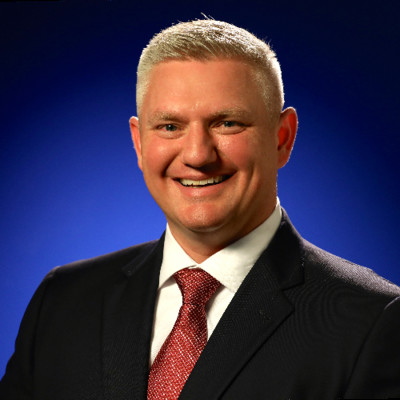 Workforce Champion Award
The recipient of CEWD's 2021 Workforce Champion Award is Matt Kellam. Matt serves as a Military & Recruitment Program Coordinator for Dominion Energy. He has also been an inclusive, guiding force for the Virginia Energy Workforce Consortium, an organization he has chaired for the past five years and helped lead even before that time.
As VEWC's chair, Matt:
Championed the organization's Diversity, Equity, & Inclusion Roundtable series
Recruited a diverse and inclusive leadership team from across Virginia's energy sector and has built partnerships with workforce, government, and educational groups across all regions
Played a guiding role in advancing the adoption of the 17th Energy Career Cluster in Virginia, a key strategic goal for advancing energy jobs in the Commonwealth.

Chairman's Awards for Workforce Development Leadership
This award, CEWD's highest honor, recognizes a company for excellence in general workforce development leadership. Exelon is the recipient of the 2021 recognition.
Exelon's workforce development strategy is based on 4 pillars of work:
Ignite STEM in young minds
Eliminate and reduce barriers to economic empowerment
Equip work-ready adults and youth for family supporting careers
Engineer new ideas in workforce development
The framework and thought leadership of CEWD's "High School Energy Career Academy" inspired Exelon's utility Baltimore Gas & Electric to partner with Baltimore City Schools in 2021 to provide internships for over 60 high school students. Through community engagement each student was provided with a laptop, home desk, and transportation card in addition to their wage, which promotes and encourages the reduction and elimination of barriers facing many of the communities they serve.