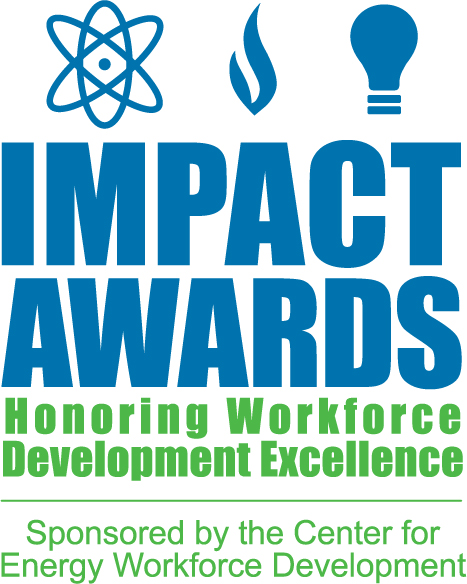 Celebrating Workforce Development Excellence in the Energy Industry
During the Annual Workforce Development Summit, CEWD's Chair, John Bruckner, announced the recipients of CEWD's Impact Awards, new awards that recognize workforce development excellence in the energy industry.
During the virtual presentation of the honors on November 19, Bruckner noted, "there are so many phenomenal things that companies, consortia, and individuals are doing related to workforce development in this industry, I am excited we can formally recognize them and honor their work." He emphasized that "CEWD received strong response to the call for the inaugural Impact Award nominations and as always is the case in evaluating the best of the best, the judges had a difficult task before them." A panel of independent judges reviewed all submissions.
Those selected as recipients of CEWD's 2020 Impact awards are: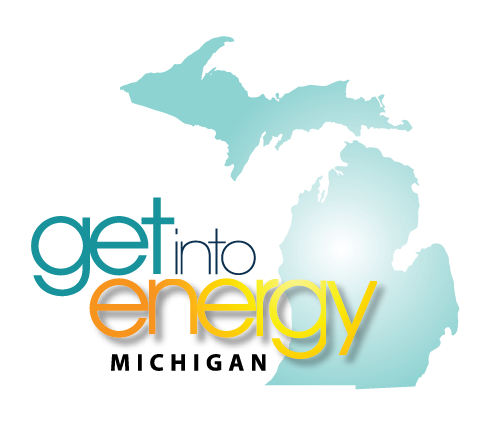 Consortia Game Changer Award
The Consortia Game Changer Award, bestowed to the consortium that has been innovative in programming and outreach about career awareness and has seen active engagement from consortium members in CEWD activities, was awarded to the Michigan Energy Workforce Development Consortium.  The consortium has worked tirelessly within Michigan to bring awareness to careers in energy. Their efforts have delivered results including CEWD's Energy Industry Fundamentals course thriving in eight K-12 systems and five colleges in Michigan, enabling 267 students to be enrolled for the Fall term in 2019. (2020 numbers have been impacted by the pandemic.) At the college level, members of the consortia developed four college energy career pathways and a veteran bootcamp program leading to the hiring of 276 line workers, 8 technicians, and 179 gas workers and their "career in a year" and associate technical engineering technology degree program has seen 204 individuals enroll since its inception, yielding 54 completers and 18 hires. These are just a few of the reasons the MEWDC was selected as the recipient of the inaugural Consortia Game Changer Award recipient.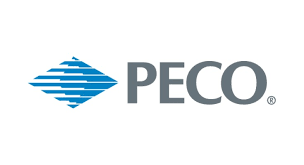 Community Partner Award
The Community Partner Award, which honors those who have made great strides with diversity efforts, shown innovation and creativity, and demonstrated measurable results and impact through effective collaboration within the community, was presented to two companies, PECO and Mississippi Power.
PECO was recognized for their extensive work within their community, including a partnership with the Philadelphia Energy Authority (PEA) to train diverse high school students and young adults for solar and other energy related jobs. PECO's support laid the groundwork for PEA and the School District of Philadelphia to launch Pennsylvania's first Solar Energy Career and Technical Education (CTE) Program. The new "Bright Solar Futures" CTE Program, the first of its kind in the country, launched at Frankford High School in September 2020. PECO supported the Philadelphia Energy Authority to pilot solar classes for high school students between 2017 and 2019, helping to unlock a $1.25 million award from the U.S. Department of Energy as well as federal Perkins funding that will sustain the program into the future. 
Like so many of our nominees, there was not just one stand-out program in Mississippi Power's award entry form, but many. Mississippi Power believes the connection they have with the communities goes far beyond the light switch. Nowhere is that more evident than in the company's commitment to developing the next generation of Mississippi's workforce. Mississippi Power supports iCan! Girls in Engineering program which introduces 9th & 10th grade females to the world of engineering. Led by female Mississippi Power engineers and co-op students, participants learn mechanical, electrical, industrial, civil, chemical and computer engineering concepts. The program consists of fun, hands-on interactions where the students build and race K'NEX cars, design a high heel shoe, create lip balm and bath fizzies, and create and edit their own digitally-animated movie. Their Explore the B.E.S.T. You, a summer camp for girls 10-15 years old, introduces students to STEM career opportunities. During this year's virtual adaption of the camp, girls learned coding and computer game design. Other programs, including their 2020 partnership with area schools to create the first Energy Academy in their service territory, to their work with the Pathways2Possibilities Career Fair that introduces approximately 6,000 8th grade students to careers in energy each year, to their partnership with the ministerial alliance to provide CAST boot camps, yielding a 71% pass rate are bringing visibility to industry opportunities.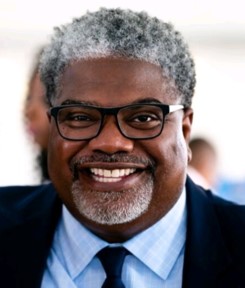 Workforce Champion Award
The Workforce Champion Award, recognizing an individual who has demonstrated innovation, progress, and accomplishment for workforce development within their company and/or community, shown workforce development leadership and stewardship for the industry, and worked to influence, energize, and mobilize a diverse, skilled talent pipeline was presented to Robert Matthews, Vice President of Workforce Development and Exelon Utilities Chief of Staff. Robert has a personal passion for helping students, especially those from disadvantaged backgrounds, connect with employment opportunities.  He pioneered the first youth workforce development program in his area, the BGE Smart Energy High School Internship Program, which provided a hands-on experience to students pursuing a technical trade in automotive technology, electrical, engineering, carpentry, computer aided design and drafting (CADD), construction, plumbing, and welding.  This program is offered in partnership with four regional career technology education (CTE) high schools in Baltimore City and extends the classroom experience by providing an opportunity to gain exposure to careers in their trades. The eight-week internship consists of intensive of professional development and teambuilding activities, Constructions and Skilled Trades (CAST) test prep, and a hands-on work assignment alongside the BGE field teams.  Since 2016, the program has more than doubled in size with over 170 students participating in the most recent summer program.  He has also been an advocate for bringing awareness of utility careers to those underrepresented in the industry.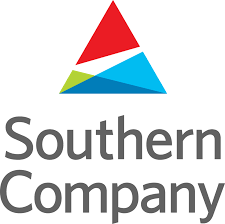 Chairman's Award
The 2020 Chairman's Award, which reflects accomplishments in promoting 21st Century careers in energy, achievements toward DE&I Goals, innovative approaches to training and upskilling, and enhancements to their culture and operations to attract and retain a skilled, diverse workforce, was presented to the Southern Company. It is no small feat to demonstrate significant progress in all the categories reflected in the award, but Southern was selected as the recipient for the inaugural year of this award in recognition of their effective efforts across the spectrum of workforce development initiatives.
For example, toward their effort to recruit and prepare students to pursue careers in power generation, power delivery and nuclear energy, Southern developed a program in Alabama that provides three to five-month paid internships and provides unskilled labor to line crews. Interns with satisfactory performance and crew recommendation get to compete for a full-time opportunity. Since 2018, twenty-three interns have been hired, achieving an overall diversity representation of 48% and an overall full-time conversion rate of 65%.
Other examples from an extensive list includes the creation of STEM-based camps for youth to Energy Academies to "Girls Can" Construction Camps that build the self-confidence and increase self-esteem for girls to realize careers in the STEM areas of the energy industry with activities that offer gender-neutral environments; or Southern's enhancements to military recruiting efforts that have had a significant impact on their hiring: sixteen percent of their year-to-date new hires have been veterans, National Guard or reservists.
CEWD will spotlight all this year's award winners in the months ahead. Congratulations to all those recognized and the dozens of other nominees who should be proud of the difference their work is making within companies, communities, and the lives of countless individuals.