Internships Continue Virtually Amid COVID-19
Internships can be great ways for college students to gain valuable hands-on experience in the energy industry. They envision summers full of career-boosting learning opportunities, meeting new colleagues inside and outside of bustling, busy workspaces.
However, live experiences have become challenging for students to obtain this summer amid the spread of COVID-19, which sent millions of employees home to work remotely and left few real-world work experiences for newbies hoping to build their knowledge.
In fact, one-third of student internships across the country in all industries have been canceled, according to a survey from employment platform Yello. Of them, 64 percent were not provided alternative offers, 11 percent were offered postponed internships, 7 percent were guaranteed final round interviews next year, and 6 percent were guaranteed full-time offers next year.
But in the energy industry, specifically, many employers are finding ways to continue offering their interns valuable experiences virtually.
Revised Programs, Same Goals
When making the decision whether or not to move forward with their internship programs, energy companies wanted to ensure they could still offer valuable experiences even if the jobs were altered or became virtual.
NorthWestern Energy, which offers services in South Dakota, Nebraska, Montana, and Wyoming, was able to keep one-third of its interns for the summer using this criteria. "Some had to be canceled due to the lack of ability to administer a meaningful experience due to the pandemic," explains Michelle Black, a human resource generalist with NorthWestern Energy.
The coronavirus interrupted the company's typical internship process, where they start interviewing and filling internships between February and April. "We had postings all out and maybe one to two offers out when we had to go back to the drawing board," Black says.
But the company is still receiving applications from students hungry for experience. The paid internships will still run late May through August, but they will be done virtually through tools like Zoom and Skype.
NorthWestern sent letters to students who applied for or accepted canceled internships, thanking them for their interest and encouraging them to continue engaging with the company for future openings–whether they be internships or full-time.
Similarly, Entergy, offering services in Louisiana, Mississippi, Arkansas, and Texas, as well as New York and Michigan, was able to retain approximately 50 percent of its interns for the summer by offering virtual paid experiences. The company provides internships in many departments–from nuclear to fossil to utility to corporate–but its nuclear program took the biggest hit because learning experiences weren't as viable virtually for first-time interns in that field.
Interns who were released will receive a stipend that amounts to one-third of what their total summer earnings would have been, explains Brian Gary, Entergy's manager of workforce strategy. "The company decided that this stipend keeps up the goodwill we have with the students and the schools and helps them consider us next year when they are looking for internships or future job opportunities," he says.
The rest will begin their internships on one of two start dates–either May 26 or June 1–and end them in mid-August.
Another company keeping their internship program this year is National Grid, which provides services in Rhode Island, New York, and Massachusetts. The company recruited and hired for this summer early–by December they had all of their offers out and accepted. When COVID-19 hit, they had to get together and make a decision on what they were going to do quickly, so they could communicate with students eager for updates on their summer jobs.
The company was able to retain 100 percent of the 173 interns from 83 different schools nationwide. Of that total group, there were 40 interns–or Grid-terns, as the company calls them–who were in fields that couldn't be replicated virtually. But National Grid was able to match these interns to other areas of the business, and the students were happy to oblige.
The National Grid program is typically 10 to 12 weeks long, but the new virtual program will be eight weeks in length, starting in early July and ending in late August. A more normal year would usually start in late May or early June.
And because students are being impacted somewhat financially, National Grid is offering them a stipend for conducting a safe volunteer opportunity in their communities wearing their Grid-tern shirts before their internships begin. This is on top of their eight-week paid experience. "It's not going to be a perfect match compared to what they'd make during a normal summer, but it's close," explains Valerie Rollo, manager of the Campus to Career program at National Grid. "It's also an incentive that helps reinforce our commitment and values."
Technology Makes Virtual Internships Possible
Virtual internships wouldn't be possible without technology. Luckily, energy companies are used to using WebEx and other conference call and video applications or software with employees working in multiple states.
For instance, in transitioning to a virtual program, National Grid is mailing company laptops to all of its interns. They are comfortable using WebEx for conference calls, but have been using the program's video capabilities more during stay-at-home orders. They plan to connect interns with their teams via WebEx, as well as using Microsoft Teams, which they just started using in April.
Toward the end of March and during the month of April, National Grid also contacted students via email or phone weekly. "We wanted to increase our touch points and communication and be as transparent as possible with where we were in the process of evaluating the internship program, so students knew what was going on," Rollo says.
Entergy is also using WebEx meetings, as well as video streaming capabilities from its New Orleans headquarters, to interact with students. The normal "jumpstart" program that welcomes interns via an in-person, two-day experience will now be virtual and streamed in 60- to 90-minute blocks for six weeks. The company even plans to use the breakout sessions feature of WebEx to get the students into more targeted groups when necessary, Gary shares.
NorthWestern also usually has a full-day, in-person, on-boarding experience for interns, as well as a similar wrap-up experience at the end of the summer. They are discussing plans to offer those virtually. One important part of their program is the presentations interns give at the end of the summer, sharing their work experiences with company executives. These may now become video presentations that are shared weekly on the company's intranet site.
Can't Risk a Break in Building a Future Workforce
For the energy companies keeping their internship programs, even in altered, virtual forms, continuing to build relationships with future employees ultimately drove their decisions.
Thirty to 40 percent of National Grid's interns return to the company for a second internship, and 25 percent of those graduating receive offers to join the company full-time. The program is a great pool of future talent for the company. "It could have impacted us long-term if we had canceled the program," Rollo explains.
"As the recruiting team of the business, we have to be positive and future-focused because we have to future-proof the business," adds Ed Hayes, vice president of talent acquisition at National Grid. "We are tasked with finding the talent we're going to need five to 10 years from now. And our internship program is one essential way we do that."
EDITOR'S NOTE: Looking for some ways to strengthen your virtual internship program? CEWD offers these resources that can help:
As part of intern orientation, have interns review the Energy Industry Fundamentals for New Employees. They can do the kit's activities and submit their work. This can even be done in teams using video meeting tools like Zoom.
Try offering interns an Innovation Challenge. Present each team with a problem and have them conduct research to come up with a solution. They can learn about the industry and apply it. This is also a great way to connect mentors with interns so they can offer guidance.
In Module 7 of the Energy Industry Fundamentals, interns can focus on jobs that interest them, doing additional research by speaking virtually to people in the company who do those jobs.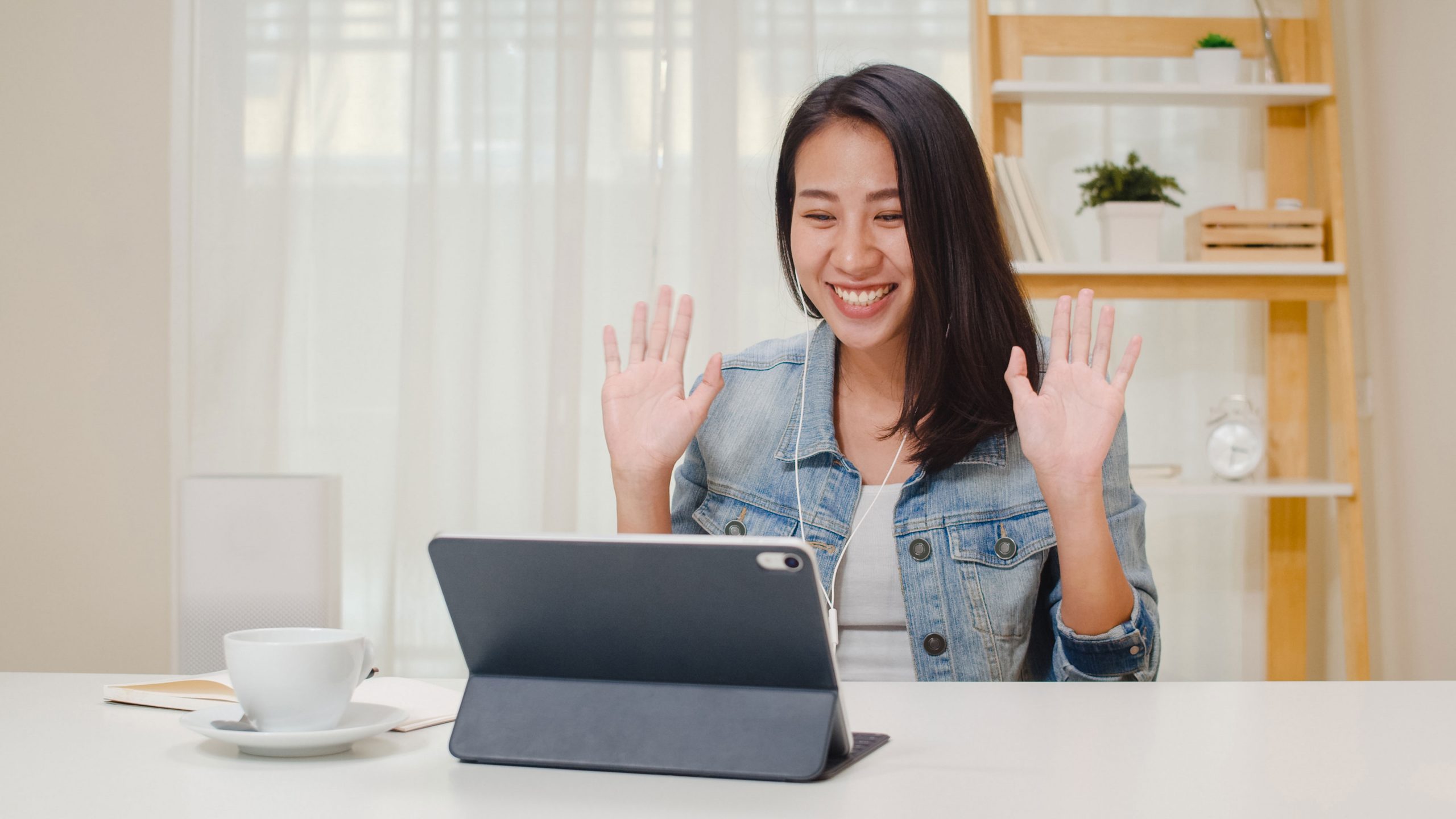 [Sassy_Social_Share type="floating"]