In This Issue: CEWD Debuts New Career Awareness Materials; CEWD Launches "People Powered" Podcast; Workforce Webinar; Energy Focused Curriculum Available for K-12 Students; Member Spotlight: Partnerships Define Utility Outreach Within Communities; CEWD Introduces DOL's Military Advisors to Careers in Energy; Workforce Development Solutions from Your Keyboard; New Look for CEWD Web Site; Welcome to New and Returning CEWD Members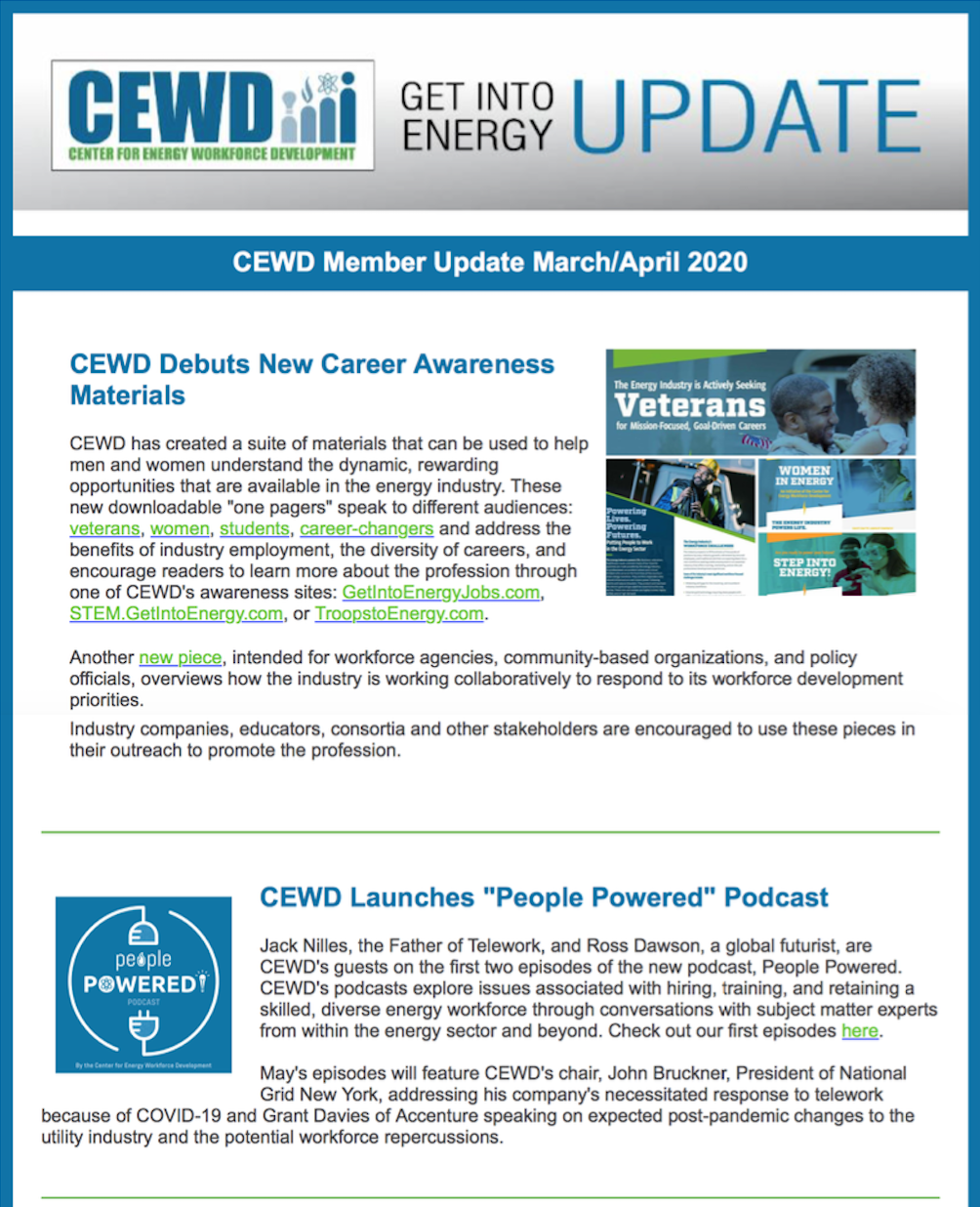 CEWD 2019 Annual Report
2019, CEWD's 13th year as an innovator and trusted authority on workforce development solutions for the industry, delivered another year of accomplishments for the organization and those it serves. The past year was one of critical change, complex challenges, and incredible progress. Read the Annual Report to learn about our accomplishments in the areas of Workforce Planning, Career Awareness, Education, and Structure & Support.