Energy Industry Fundamentals (EIF) 
is a course developed by CEWD that provides students with a broad understanding of how electric and gas utilities generate and deliver energy into homes and businesses and offers an industry-recognized credential to students who complete and pass the course.
CEWD members have found a variety of ways to use the course and its related certifications to engage high school and community college students, military veterans and others new to the energy industry. Members have access to free materials, including instructor and student guides and hands-on activities that allow them to bring STEM energy connections to life inside the classroom.
Here are five things CEWD members have learned about how 
to get the most out of the course:
FIND AN ENGAGING TEACHER
Not everyone can take a content-dense course and make it spring to life. CEWD members that have used the curriculum caution that having the right type of instructor – one who knows how to engage students and make the material compelling through group and hands-on activities – is key.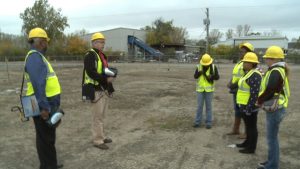 "Our instructors deliver the content in a variety of ways," said Amber Fogarty, Manager of DE&I at Consumers Energy in Michigan. "Those who supplement the course with hands-on activities to reinforce the concepts they're teaching have higher pass rates."
Joyce Cooper, Director of Diversity and Inclusion at OPPD in Nebraska, said her company found using subject matter experts to teach the modules 
Each instructor gave students a tour of the section of the utility in which they worked, answering questions about the work that they did. "Not only did students learn the content, but they also saw how OPPD was structured and learned about the company," she said.that related to their areas of expertise turned out to be a better approach than having one teacher try to cover everything.
MAKE IT INTERACTIVE
Providing students with materials for experiments and hands-on activities also kept the students engaged, Cooper said. "That was the best way to do it."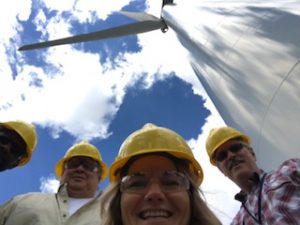 Fogarty agreed. Consumers provided each new school that offered the program with a fun, hands-on, power grid manipulative kit, like a mini-town, that allowed students to see generation, transmission and distribution systems at work. "You could hook up a wind turbine with a tiny hand crank and see how it impacts the grid," she said.
Students have also built their own, smaller-scale wind turbines and taken part in energy audits for their schools, helping to find ways to make the buildings more energy efficient.
SPICE IT UP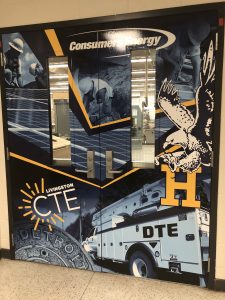 Jackson College, which offers the online version of the course in Michigan, incorporated videos and animation to spice up some of the otherwise dry material, Fogarty said. She's hoping a more engaging presentation will also boost pass rates.
"This year's students are really getting it," she said. "We've really struggled with helping them make that connection between the curriculum and the test. Students need something to help them retain the knowledge they're getting. The fun video approach might help."
CEWD is looking for ways to weave gaming concepts into an online course offering but that piece of the program is still under development.
MAKE SURE STUDENTS SEE THE VALUE
Completing the course takes a great deal of time and effort so it helps to show students the return they'll get on their investment, members say.
Consumers Energy combined the course with a work-based learning opportunity for high school students, allowing them to earn credit for the elective while simultaneously getting the first-hand experience of what it's like to work at a utility.
"We paired students with internship-like opportunities in jobs that fit their interests," Fogarty said. "Some went into IT. Others worked on job sites with field employees. We had them working in a variety of ways."
Eddie Burkhead, who oversees the program for Jackson College, said having a close relationship with Consumers Energy helps students make the connection between what they're learning in the classroom and how they'd be using that knowledge in a job in the energy industry. It also helps them to know that Consumers has hired students who went through the program before them.
"We can point to these people and say that person was where you are, taking this course. We can bridge that gap between the classroom and the workplace."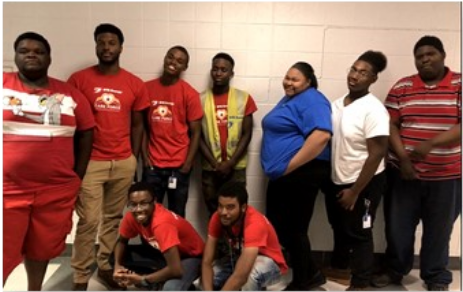 First graduates of Henry Ford College Power and Trades Pathways EIF program
Fogarty said Consumers has put roughly 450 students through the program since they started using it in 2017. While pass rates have varied from school to school, they've been pleased with the program overall and have hired about 150 employees who have taken the course.
"It took a while to get it up off the ground, but we're really starting to see the fruits of our labor," said Fogarty. "Students who are getting hired by the company are reporting back that it was beneficial to them."