"Specialty license plates are very popular in Florida," said Kevin Yurasek, LSSC's director of communications. "They're a popular way to provide awareness of a cause, or support a sports team or university."
The specialty plate – which features a picture of two lineworkers working on a utility pole and the phrase "Thank a Lineman" – offers the energy industry a highly visible means of promoting the crucial role utility workers play during times of crisis, said Dr. Laura Byrd, executive director of the LSSC Foundation.
"During hurricane season, our lineworkers spend many hours out in the field restoring power," said Byrd. "This was a great way that we could honor those who are working so hard to serve our community."
Already people with linemen in the family are helping to spread the word. We're hearing that people are really excited.
The plate will do double duty
The plate will do double duty: raise awareness of lineworkers and the important work of the energy industry, while simultaneously raising money to cover the cost of putting people through lineworker training programs. It is now available for pre-sale to Florida residents, who can reserve one at their county tax collector's office or online through LSSC.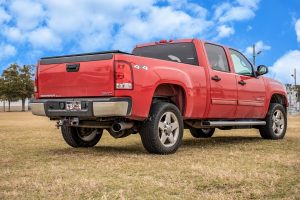 Once the state receives a minimum of 3,000 orders, $25 of every $33 charged for the plates will be set aside to cover scholarships for people attending one of two lineworker training programs LSSC offers: a six-week boot camp or a semester-long lineworker certification program. Selling 3,000 plates will raise $75,000 in scholarships, Byrd said.
The idea for the plate grew out of a conversation between LSSC President Dr. Stan Sidor and a state legislator, she said, noting that the college has strong relationships with all of the legislators in the region it serves.
Yurasek advised others in the industry who may be interested in setting up a similar program to start by speaking with their state legislators. But, he cautioned, the process can be lengthy. "It took three years for us to get it passed," he said.
Now that Florida Gov. Ron DeSantis has signed the legislation authorizing the plate, LSSC and its utility partners will begin promoting the sale of the plates. Yurasek said the college is putting together a video to promote the plates through social media. They've also created a website, www.thankalineworker.com, where people can fill out a form to reserve a plate, which they must pay for through their local tax collector.
Duke Energy, SECO Energy, Southeast Power, the City of Leesburg and Pike Electric – all of which hire lineworkers out of LSSC's training programs – will also get the word out, Yurasek said.
"We are certainly working with our existing relationships with our utility partners, asking them to promote it," he said. "Already people with linemen in the family are helping to spread the word. We're hearing that people are really excited."