5 Things Department of Labor Veterans Employment and Training Service (VETS) Wants You to Know About Hiring Vets
Veterans comprise about 10% of the energy industry's current workforce, a number that many recruiters and talent managers would like to see grow, as former military personnel have proven leadership and leadership readiness, a mission-focused approach to work, strong work ethics, and numerous other highly-desired characteristics of employment. While many companies have made significant strides in adding veterans to their teams and are recognized as "veteran-friendly" employers, others are still struggling to make marked inroads in increasing the number of those who have served to their payrolls.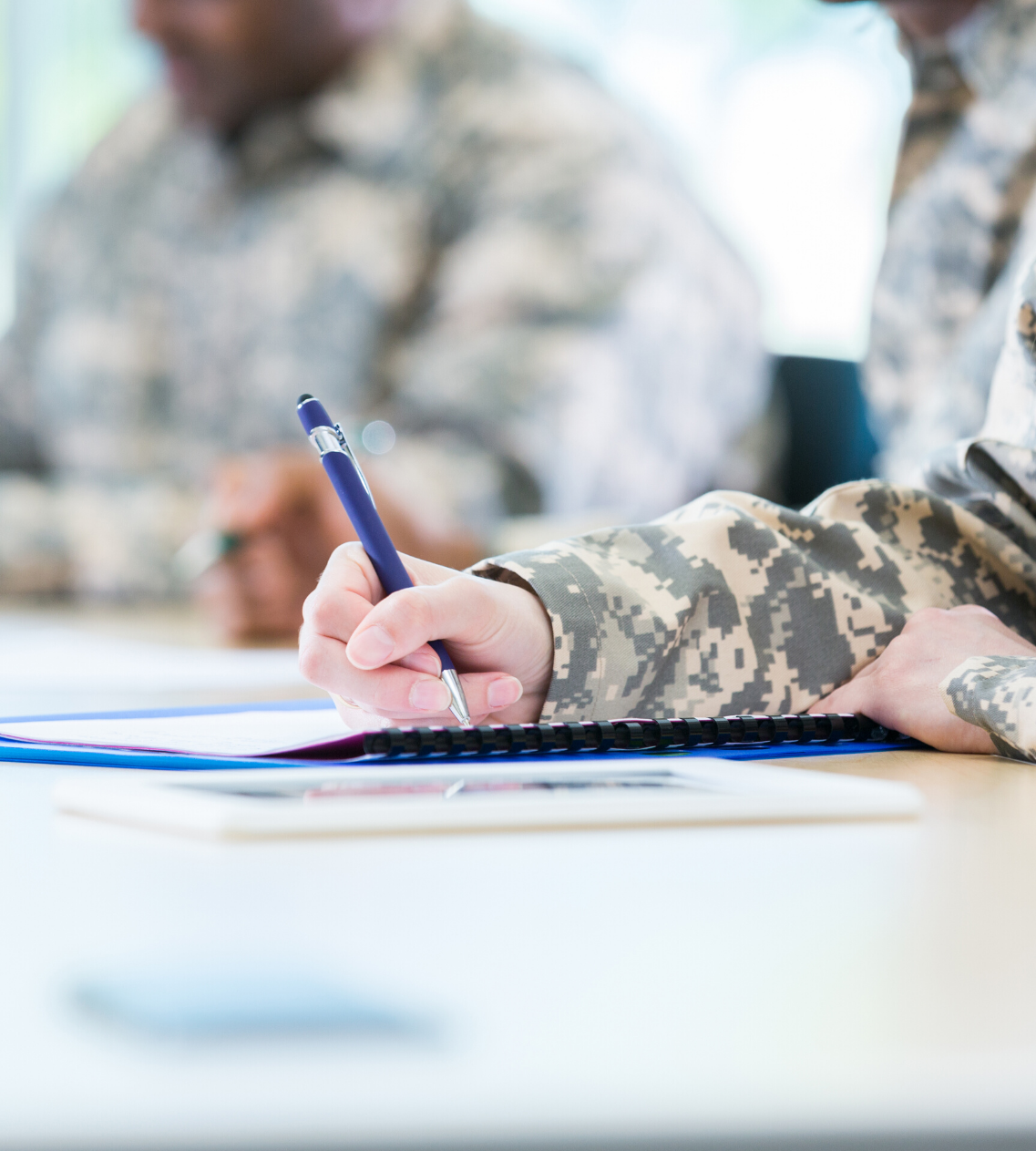 Here are five things the VETS wants you to know to bolster your success in hiring this highly sought-after group of employees.
Use the government's resources that are designed to connect employers with transitioning service members, veterans, and military resources.
Check out the VETS Employer Guide to Hiring Veterans that provides accurate information about service member and veteran demographics, shares federal, state and other resources for employers to facilitate veteran employment, and makes recommendations on how to attract, train, and retain veterans. The Employer Roadmap is a comprehensive and personalized resource for employers who want to hire veterans and military spouses sponsored by the U.S. Chamber of Commerce's Hiring Our Heroes initiative and USAA.
American Job Centers give businesses access to resources they need to recruit, train, and retain a skilled workforce. (They may also be known as "Career One-Stops" or "Career Centers," depending on the state.) Find the closest center here for free one-on-one assistance. These centers provide resources for employers, such as distribution of workforce information, job postings, applicant resume reviews, organizing job fairs, pre-screening applicants, assessing applicants' skills (skill-gap analysis), and referring job-ready candidates. You can also find resources and browse best practices in the "Employer Business Center" at careeronestop.org.
Promote your apprenticeship programs.
Apprenticeship training programs are valuable investments for employers to make, not only to enhance the skills of employees who take part in them, but also to attract quality employees like veterans. In fact, transitioning servicemen and women are encouraged to consider employment in apprenticed industries to take advantage of the training and mentoring they provide for skilled careers.
If your organization's registered apprenticeship program is "Approved for GI Bill," veteran apprentices can apply the benefits they've earned. Veterans who have existing benefits under the GI Bill may also qualify for a monthly stipend, paid for by the U.S. Department of Veterans Affairs, in addition to wages they receive through an apprenticeship. This can be a great recruiting tool for energy employers. Employers who want to promote their apprenticeship program to veterans can learn more here. Learn more about apprenticeships for veterans here.
If you don't have an existing apprenticeship program but are interested in launching one, visit Apprenticeship.gov and check out this quick-start toolkit.  Companies with open apprenticeships should make sure they are posted here. 
CEWD and several member companies recently talked with DOL's Apprenticeship Placement Coordinators on several military bases across the country, making them more aware of apprenticeships in the energy sector.
Earn the HIRE Vets Medallion Award from the U.S. Department of Labor.
This award recognizes small, medium and large businesses and community-based nonprofits for recruiting, employing and retaining America's veterans. Several companies in the energy industry have received this distinction in recognition of their commitment to supporting veteran employment.
HIRE Vets Medallion Award recipients receive national recognition and an inside track in the fight for talent. In fact, each year the Transition Assistance Program instructs 180,000 transitioning service members to seek out HIRE Vets Medallion Award recipients. For more information, visit HireVets.gov.
Support Veterans by Hiring Their Spouses.
According to VETS, there are approximately one million active duty, National Guard, and reserve military spouses, with over 640,000 identified as spouses of active duty service members. Estimates indicate that military spouse unemployment rate is approximately four times the rate for all adult women. Companies wishing to tap into the talent pool of military spouses should consider connecting with the Military Spouse Employment Partnership (MSEP) which connects military spouses with employers seeking 21st-century job skills. Companies post jobs ranging from entry-level to executive management/leadership using the MSEP Partner Portal. MSEP partners can also find spouse talent directly through a search of spouse candidates. To date, the MSEP has facilitated more than 112,000 spouse hires.
Connect with Your Regional Veteran Employment Coordinator.
To learn more about specific resources available or to address how to strengthen your company's veteran recruiting performance, help is available through local DOL offices:
Chicago Region:
Illinois, Indiana, Iowa, Kansas, Michigan, Minnesota, Missouri, Nebraska, Ohio, Wisconsin
Roxann Griffith – griffith.roxann.s@dol.gov
Philadelphia Region:
Delaware, District of Columbia, Maryland, Pennsylvania, Virginia, West Virginia
Nicole Neri – neri.nicole@dol.gov
Boston Region:
Connecticut, Maine, Massachusetts, New Hampshire, New Jersey, New York, Rhode Island, Vermont
Paul Furbush – furbush.paul.m@dol.gov
Dallas Region:
Arkansas, Colorado, Louisiana, Montana, Oklahoma, New Mexico, North Dakota, Puerto Rico, South Dakota, Texas, Utah, Virgin Islands, Wyoming
Roxann Griffith – griffith.roxann.s@dol.gov
Atlanta Region:
Alabama, Florida, Georgia, Kentucky, Mississippi, North Carolina, South Carolina, Tennessee
Paul Furbush – furbush.paul.m@dol.gov
San Francisco Region:
Alaska, Arizona, American Samoa, California, Guam, Hawaii, Idaho, Mariana Islands, Nevada, Oregon, Washington
Tony Forbes – forbes.tony.d@dol.gov
Contact information for support by state can be found here.
According to the Bureau of Labor Statistics data reported in the Employer Guide to Hiring Veterans, as of February 2020, there were 18.8 million total veterans in the U.S., nearly half of whom were in the labor force (9.3 million). Of those employed, 80% were 45 years or older, while 1.4% are 25 years or under.  Women represent 10% of the total veteran population and the fastest-growing segment; 39% of all women veterans are in the post-9/11 group compared with 21% of all male veterans.
Industries and businesses throughout the country are trying to tap into the talent that is available from fewer than 200,000 service members who transition to civilian life annually. The energy industry offers excellent employment opportunities and a proven track record of strong transitions for former military personnel, but must continue to tell its story and tap into the existing networks for veterans to ensure  its visibility and profile remain high.